ENVELOPES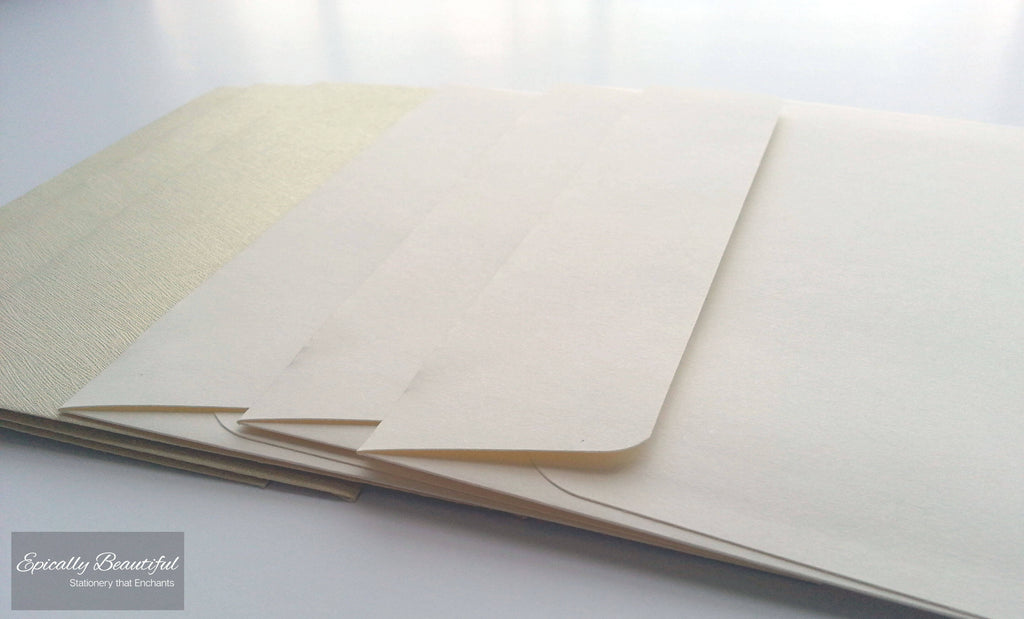 Envelopes. Something so simple, just a piece of folded paper and glue, yet it's something that is not only versatile but also something that can bring together coordination of themes as well as the perceived value of something wonderful — depending on what envelopes you use of course.
A white DL window envelope gives the corporate world a no nonsense professional impression, while a white V flap C6 envelope can give a formal high-end feel to an upcoming event.
The weight and feel of an envelope matters as well as the look. Need something fancy? Go for something thicker such as 120gsm weight and a textured envelope with a splash of colour can lend itself to upscaling the overall look and feel.
The envelopes we sell are specially chosen to match our intended purpose. For example, our classy C6 luxury envelopes are the perfect accompaniment for wedding invitations, event invitations and as refills for our Epically Beautiful stationery letter writing sets.